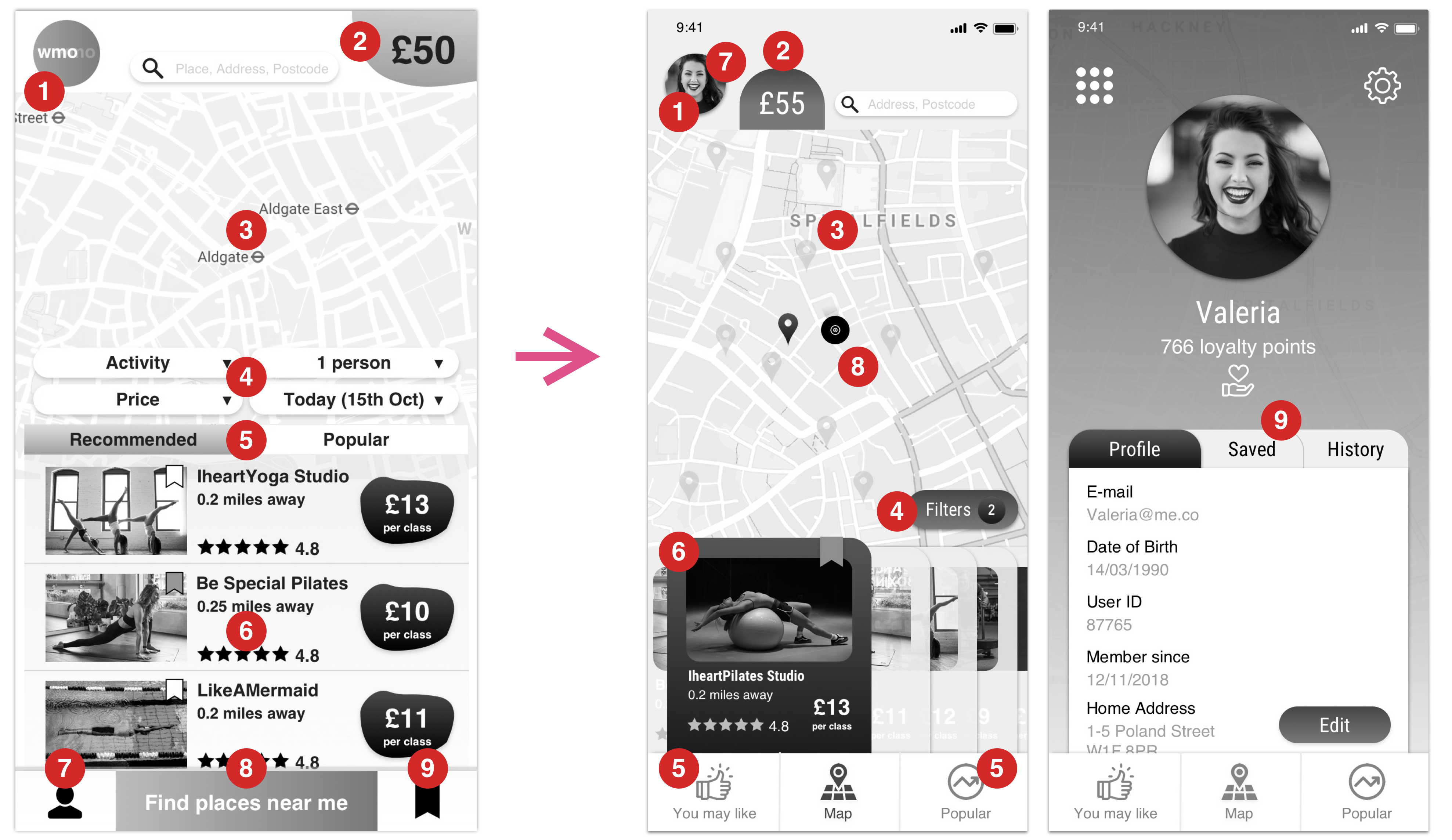 1) App icon gave space to the profile picture – giving access to your account, saved and history.
2) Wallet/Balance: Moved from the bottom top to sit next to the profile.
3) Map is bigger: as the main feature on the homepage, users can quickly explore places nearby.
4) Filters were removed from the homepage so they are now options that will appear once you click on the button.
5) Recommended and Popular options are now on the main menu bar at the bottom.
6) "Find places near me" is no longer necessary once app will automatically do it for users.
7) Profile moved to the top where the logo was previously placed.
8) Added the current location on the map so users will know where they are.
9) "Saved Places" is now a section of your personal profile.