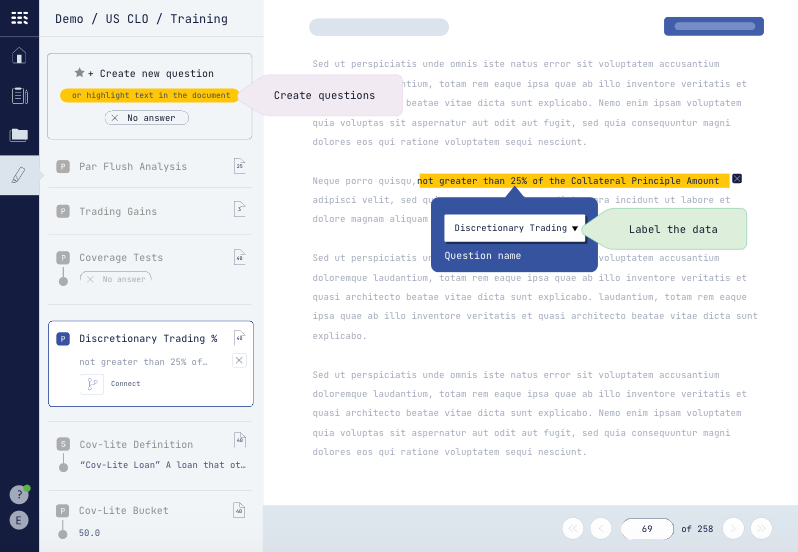 Image Source: The image presented here is taken from the main website and do not reflect the real prototype nor disclose sensitive information.
2021-2022 / Machine Learning/Artificial Inteligence SaaS Platform (B2B)
As a Product Designer, I've been accountable for in-house product development, playing a critical role within the Product team, collaborating directly with Engineers, Product Managers, Customer Success Managers, Sales and wider business, taking ownership of the entire product experience. The platform quickly and accurately extracts, classifies and interprets virtually any information from any document to make smarter business decisions, eliminate manual processing and optimise data flow. This Natural Language Processing tool helps users get structured insights in seconds by simply asking questions. A no-code AI platform where business users can easily extract data, answer questions and retrieve information.
Solved complex and intricate problems by validating assumptions and conducting user research with various stakeholders.
Executed on UI/UX design tasks, helping to define and improve processes, implementing reusable components as part of a (work in progress) Design System.