We combined A and B concepts to create our final homepage.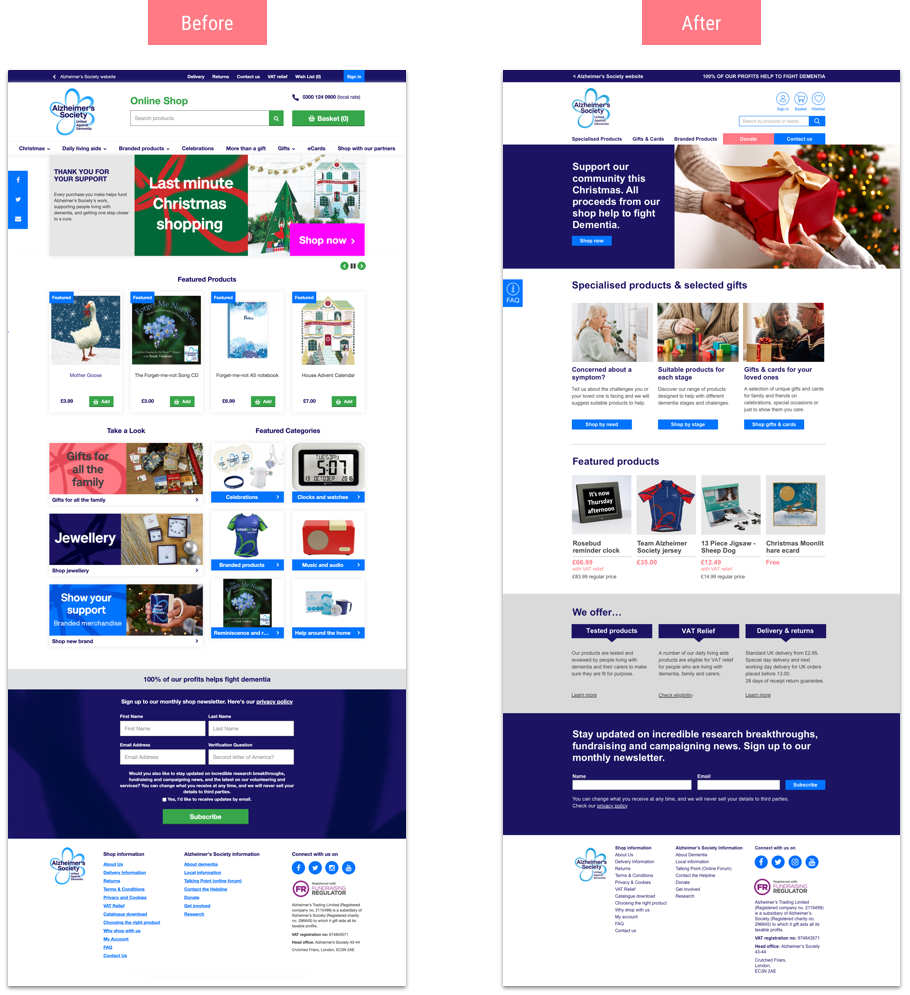 Changed the daily living aids category title to "Specialised products" – as a result of our card sorting and iterative process.
Main categories on global navigation are clear and simply showing what the shop offers – specialised products, gifts & cards and branded products.
Highlighting the "Donate" function with the accent colour.
Dropdown menu to improve navigation being able to shop by product, need or stage – from our research, most users were not sure what to buy so "shop by need" was helpful when guiding them to the right product.
Adding context for the different ways to shop for daily living aids (product, need and stage).

Clear design for the bottom global navigation
Giving the option so users can shop by product, need or stage
Improving the product details page
When testing our paper prototype, users were confused when choosing the right product. "What is it good for?" was an idea that came from our design studio to highlight the different ways of using the product with icons or pictures. Users thought icons could be quite confusing and not really meaningful.
Delivery cost below the product price was also confusing. Users thought that was the only delivery option. They were also not sure how the website would know this information without their address information.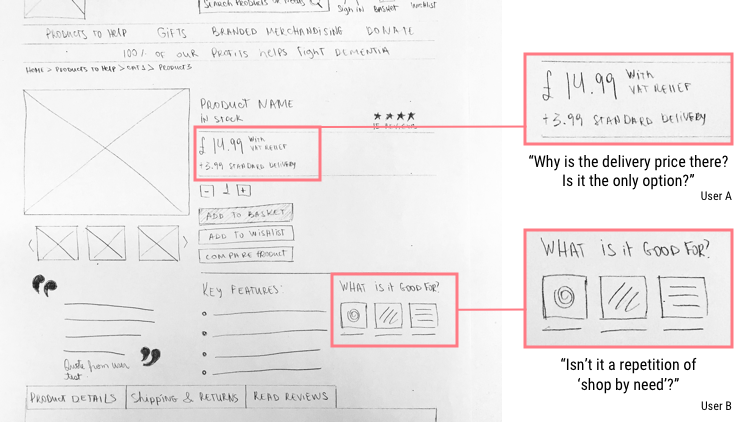 Improvements:
Prioritising the product benefits and key features above other product information – both can be quickly scanned.
Removed delivery price.
De-cluttered the product page.
Added info about the regular price (without VAT relief).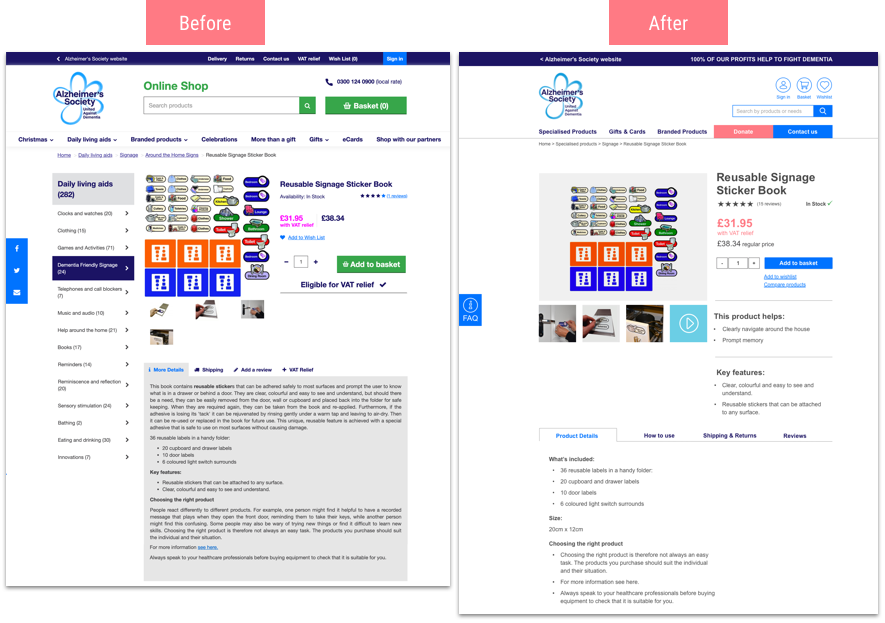 Clearly communicating USP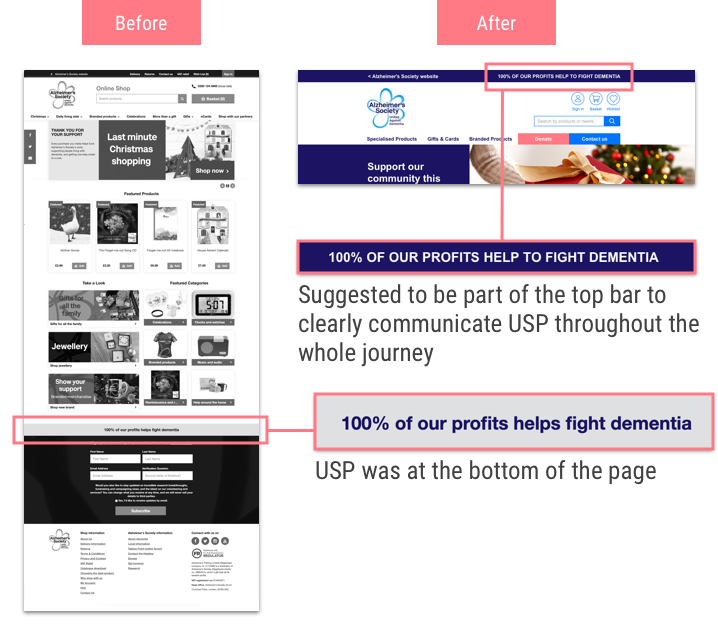 VAT relief process
One of our suggestions for the website was immediately implemented to their current website:

From our testing sessions with users, it was a clear way for them to see where they would need to apply the information to get the VAT relief applied to their purchase.