My beliefs as a UX/Product Designer and what I can bring to your team
Creative & Innovative: Produce new ideas or insights creating innovative products and designs. Seek opportunities for organisational improvement. How can we creatively approach the solution to this problem?
Working with people: the importance of being empathetic and having a true interest in an understanding of others. Recognise and reward the contribution of others. Listen and communicate proactively. Being open to listen and learn.
Persuading and Influencing: Make effective and positive use of political processes to influence and persuade others. Onboard and commit a team to pursue the same goal. Convince and negotiate expectations.
Presenting and communicating information: Be clear when expressing key points. Respond quickly to the needs and feedback of an audience.
Delivering & Meeting customer expectations: Focus on customer needs balancing with business goals. Set high standards for quality. Monitor and maintain quality and productivity. Be systematic and methodical when necessary. Consistency is a key point to achieve project goals.
Adapting & Responding to change: Adapt to changing circumstances is fundamental. Accepting new ideas and embracing changes. Adapt interpersonal style to suit different people or situations. Deal with ambiguity, making positive use of opportunities.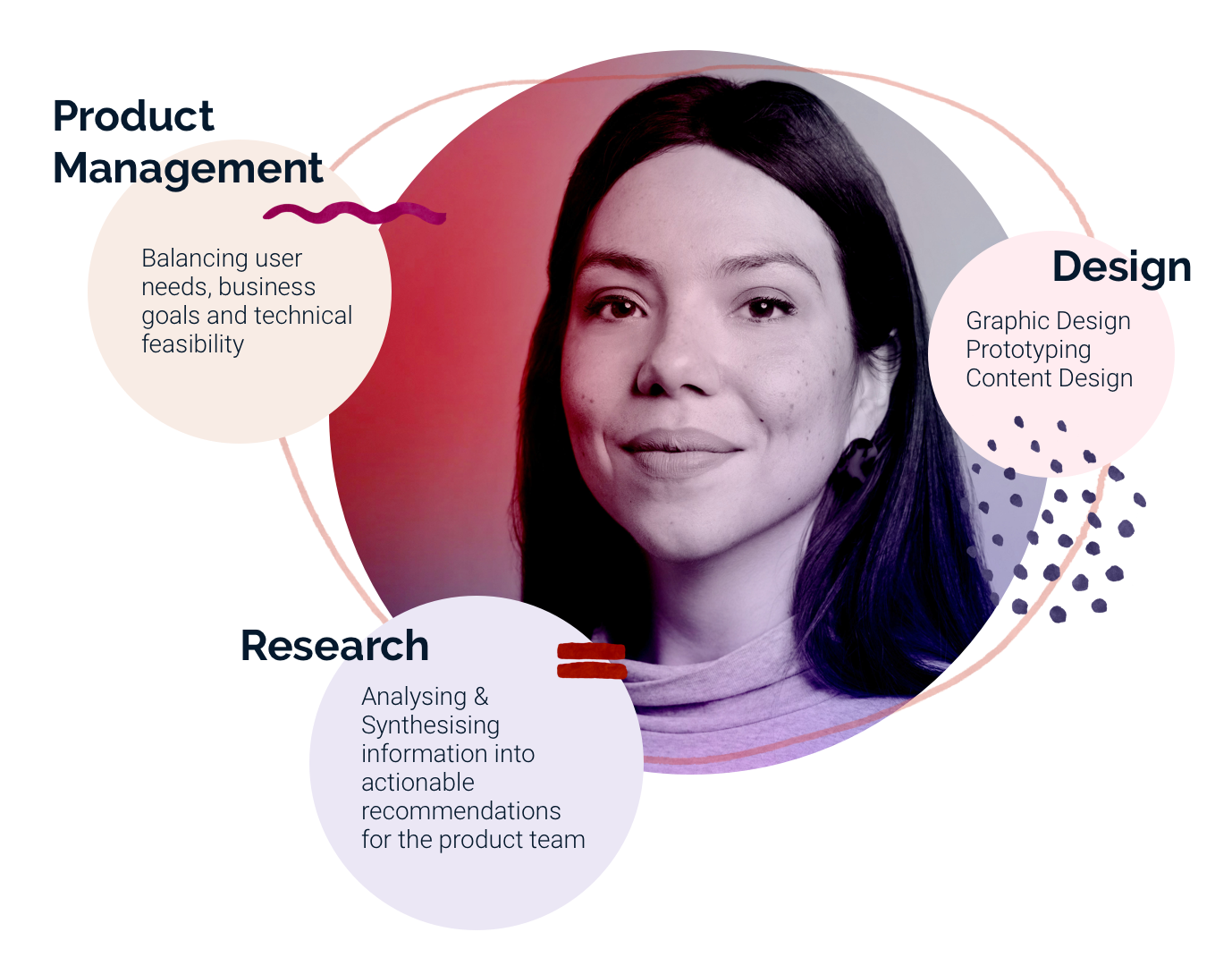 Everyone has a story to tell and here is why design and I go well together. I'm May, a passionate Product Designer based in London with over nine years' experience in the Creative Industry. Prior to my Product Design career, I worked as a Project Manager across broadcast, digital & print.
Now, working in global organisations as a Product Designer, I've been collaborating with designers and stakeholders to define a consistent and user-centred approach, offering both creative and technical-based solutions. I've built relationships with people of different backgrounds, ages, cultures, and perspectives – both professionally and personally.
Chat to me on all things related to design, cats, coffee, yoga, dinosaurs and nature.